Bubble King 250 de Luxe internally
aq. 800-2000 L. / 1500 L / h. / 2000 L. water / h. ground surface fl. 28 x 45 cm. Height 65 cm. Pump 45w ....
aq. 800-2000 L. / 1500 L / h. / 2000 L. water / h. ground surface fl. 28 x 45 cm. Height 65 cm. Pump 45w.
A protein skimmer, foam fractioner or protein skimmer is a device used in marine aquariums to remove organic compounds from the water before breaking into nitrogenous waste.
Protein skimming is the only form of aquarium filtration that physically removes organic compounds before they begin to decompose, reducing the load on the biological filter and improving the redox potential of the water.
Although the foam division process is known for the removal of waste from aquariums, in fact a rapidly developing chemical process in the large-scale removal of contaminated waste water streams and enrichment of solutions of biomolecules is important.
Protein skimming removes certain organic compounds, including proteins and amino acids, with the polarity of the protein itself. Because of their intrinsic charge, waterborne proteins are either repelled or attracted by the air-to-water interface and these molecules can be described as hydrophobic (e.g., fats and oils) and hydrophilic (such as salt, sugar, ammonia, most amino acids and most inorganic compounds). However, some larger organic molecules have both hydrophobic and hydrophilic portions. These amphipatic molecules are called or amphiphilic. Commercial protein skimming works by generating a large air / water interface, in particular by injecting large numbers of bubbles into the water column. In general, the smaller the bubbles, the more effectively the protein skims because the surface of small bubbles occupy the same volume as larger bubbles of the same size. A large number of small bubbles provides a large air / water interface for hydrophobic organic molecules and amphiphatic organic molecules to collect on the bubble surface (the air / water interface). Water movement speeds up diffusion of organic molecules, which in fact allows bringing more organic molecules to the air / water interface and the organic molecules accumulate on the surface of the air bubbles. This process continues until the interface is saturated, unless the bubble bursts, with the accumulated molecules returning freely into the water column.

All of the foam that has been collected at the top of the protein skimmer water column starts to drain and causes the foam to carry the organic molecules to the skimmate collection cup or a separate skimmate collector.
Organic molecules, and all inorganic molecules that may be bound to the organic molecules, will be drained from the water system.
In addition to the proteins removed by skimming, there are a number of other organic and inorganic molecules that are typically removed. These include a variety of fats, fatty acids, carbohydrates, metals such as copper, and trace elements such as iodine. Particles and other waste is also removed, along with phytoplankton and bacteria. This removal is highly desirable by the aquarist and is often enhanced by the placement of the skimmer for other forms of filtration, so that the load on the filter system as a whole is reduced.
Protein skimmers are used to preserve algae and phytoplankton for cultivation or for commercial sale as living cultures.
Qualities of the Royal Exclusive Bubble King Series
Diameter varies from 200 to 650 mm.
All pipes are made of GS plexiglass, with a wall thickness of 4 to 6 mm.
Load manifold with tapered holes for extra turbulence in the reactor pipe.
The foam cup can easily be loosened by hand, and thanks to the inserted 2.5 mm silicone ring, it can easily be sealed without salt crystals forming on the outside.
The foam cup only needs 20 mm to be able to remove it.
By slightly rotating the outlet pipe, the water level in the foamer can be adjusted very precisely.
The foams are supplied with converted Red-Dragon pumps. These are constructed in such a way that no limescale can take place between the rotor and the housing, this by means of an anti-scale bypass.
The rotor has been fully adapted, it has received teeth from titanium and with this air and water are mixed in the ideal way.
The bearings and the screws are also made of titanium, which makes it very strong.
Because everything is made so accurately, it makes little noise at all.
The power consumption is between 38 and 78 watts, the amount of water is from 3,000 to 10,000 liters, and the amount of air is between 1,000 and 3,000 liters of air per hour. All this has been measured at a water height of 45 to 65 cm.
The standard foams go up to a maximum of 10,000 liters
Royal Exclusive Bubble King 250 DeLuxe Intern
for aquariums from 800 liters - 2,000 liters
1,500 l / h Air - 3,000 l / h Water = 1 Pump (Bubble King) BK 1500.
Bottom plate: 29 cm x 46 cm / height ~ 62 cm.
Skimmer pump: Bubble King 1500 internal.
Flow rate: 1,500 l / h Air inlet ~ 3,000 l / h Water inlet.
Wattage - active power: P = 48 Watt / h.
Operating voltage: 230 Volt 50 Hz.
Water level ~ 180mm to ~ 270mm
Protection class: IP 68
Skimmer weight: 13 kg including pump.
Dimensions skimmer: 285 mm wide / 460 mm length / ~ 620 mm height
When repairs to pumps, Royal Exclusive always charges Euro 35.00 research costs, which are deducted from the bill when repairs are ordered!
Brand
Royal Exclusiv
View 46 other products from Royal Exclusiv
Shipment
Above € 50,- free delivery in NL & BE

In stock

Ordered before 16:00, shipped today *
Bubble King 250 de Luxe intern
aq. 800-2000 L. / 1500 L/u. / 2000 L. water/u. grond opp. vl. 28 x 45 cm. Hoogte 65cm. Pomp 45w.
Royal Exclusiv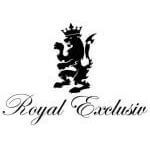 Produced by :
Royal Exclusiv
Bubble King 250 de Luxe intern
9.2
121
121
1
10
Bubble King 250 de Luxe intern
Bubble King 250 de Luxe intern is great!
- by
Ocean Store
,
Bubble King 250 de Luxe intern is a very solid product for your (marine) aquarium
€

1499.00

Available from:

Ocean Store

(Aanbieding loopt tot )

In stock! Order now!

New

iDEAL, PayPal, Bankoverboeking, SEPA, Contant, credit card, Bancontact, MisterCash, Klarna Pay Later

1

Ocean Store
Ocean Store
Ocean Store is a modern webshop with a large selection of reef aquarium equipment, supplements and food for your (marine) aquarium. We excel in reachability, service and speed. Not only in delivery of your ordered goods, but also in the adequate answering of your (marine) aquarium related questions. We are happy to share our passion for reef aquariums with you!
Open: Available Monday / Friday 9:00-20:00
Phone: +31(0)78-6456669
€ 0.99 - € 2999.99
EUR
479190
Aventurijn 254
,
3316LB
Dordrecht
,
ZH
,
Netherlands
Add to cart

Bubble King 250 de Luxe intern

aq. 800-2000 L. / 1500 L/u. / 2000 L. water/u. grond opp. vl. 28 x 45 cm. Hoogte 65cm. Pomp 45w.