Gen-X PCX75 (Mak4)
Gen-X PCX100 (Mak5) externe magneet aangedreven waterpomp - 3750 ltr./h - opvoerhoogte 5,6 meter......
Mak 4 Magnetic Drive Pump / Gen-X PCX75 (Mak4) External Water Pump
Opvoerhoogte maximaal 5.6 meter. Debiet 5100 liter per uur.
Corrosiebestendige chemische pomp, ook geschikt voor zoutwater aquaria.
Ideaal voor venturis.
Corrosion-resistant chemical pump, also suitable for salt water aquariums.
Ideal for venturis.
Features
Non-corrosive polypropylene housing
Non-leak sealless pump
Highly efficient, economical type
Single phase motor with thermal protector
Allowable ambient temperature: 0 to 40C
Pumps are gravity feed design
Not allowed to run dry
Designed for both fresh & saltwater aquariums
Can handle fruit juices, mild acid, mild alkalis, salt water, nonflammable liquids and other
photographic and electroplating solutions
Max Flow: 1190gph
Max Head: 22ft / 6.8m
Speed: 3000rpm
Fittings (Inlet/Outlet): 3/4in MPT / 3/4in MPT
Comparable to Iwaki 55RLT
Economical to run-1.2amps,110Volts
Quiet,cool running,no oiling required.
Fully guaranteed for 1 year against manufacturer defects
PSI rating 10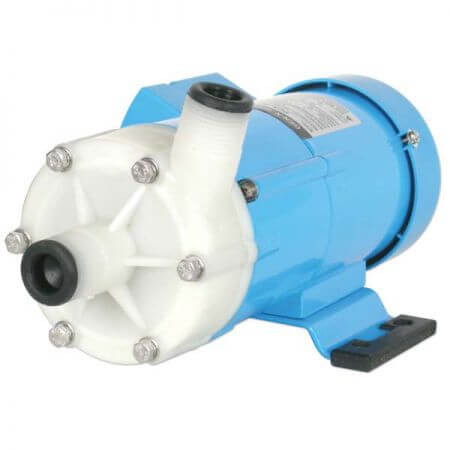 Shipment
Above € 50,- free delivery in NL & BE

In stock

Ordered before 16:00, shipped today *
Add to cart

Gen-X PCX75 (Mak4)

Gen-X PCX100 (Mak5) external magnet driven water pump - 3750 ltr./h - head 5.6 meters ...