Teco TK 3000 chiller for tropical aquarium up to 3000 liters.
The TK 3000 aquarium chiller is part of the new product line from TECO, TANK, and has standard ...
The TK 3000 aquarium chiller is part of the new TECO product line, TANK, has a heating element as standard and is suitable for aquariums up to 3000 liters of water.
TECO TK 3000 Cooler / Heater
TECO chillers stand for high technology, Italian style and know-how, unrivaled quality and performance.
The TK 3000 aquarium chiller is part of the new TECO product line, TANK, has a heating element as standard and is suitable for aquariums up to 3000 liters of water.
This chiller has been completely redesigned from the start and is more compact, 15% more efficient and more economical than its predecessor, the Teclima TR15.
EFFICIENT COOLING TECHNOLOGY
TECO chillers guarantee high performance through the exclusive use of internationally recognized, high-quality compressors and high-efficiency, patented titanium exchangers. By combining these technologies, TECO chillers are not only quieter, but also have the highest COP Coefficient Of Performance, which contributes to significant energy savings.
DIGITAL THERMOSTAT
TECO chillers are equipped with an intuitive, easy-to-use digital temperature controller. The temperature detection is very accurate and has a resolution of 0.1 ° C. The temperature is adjustable from 0 ° to 35 ° C and there is a closed temperature control system with high accuracy and low differential (0.5 ° C). The temperature can be displayed in ° C or ° F and the controller is also equipped with safety alarms.
EFFICIENT DESIGN
With its innovative design, this aquarium chiller is characterized by a solid basic structure, specially designed for maximum protection against rust. The compact yet extremely functional design makes this aquarium chiller also ideal for confined spaces.
UNIQUE PRODUCT CHARACTERISTICS
The innovative TECOair system makes it possible to turn the air outlet opening in the desired direction, so that the ventilation of the chiller and heat emission in a cabinet / furniture can be optimized.
The TK 3000 aquarium chiller is also equipped with a new, simplified air filter. The air filter is now located at the front of the unit (instead of at the bottom as was the case before) and is magnetically coupled for easy and fast maintenance.
The heating element, which is now included as standard, ensures that the TK 3000, in any situation, can keep your aquarium water stable and at the right temperature without the use of additional technology.
Finally, the innovative hose clamps make it possible to easily and safely disconnect the hoses from the chiller for maintenance.
Specifications
Power supply 230V-50Hz
Consumption (cooling) 750 W
Coolant R410A
COP ** 2.8
Min. flow 3000 L / h
Recommended aquarium size * up to 3000 liters
Dimensions 395 mm x 600 mm x 565 mm (h)
Weight 39 kg
Type: TK3000
Connections 1 "- 25mm int. Hose diameter
* Water temperature 25 ° C - Room temperature 30 ° C - Heating load (pumps, lighting, etc.) 0.3 W / liter ** Coefficient of performance

For more information:
TecoOnline.eu
English description of TANK TK-3000 Aquarium Chiller:
TANK TK-3000 Aquarium Chiller
FOR LARGE SIZE AQUARIUMS • UP TO 750 GALLONS

The new TANK® chiller line is the next generation of TECO's flagship SeaChill ™ aquarium chillers — used by consumers and professionals for over a decade. The TECO TANK is the result of one of TECO's most ambitious and comprehensive redesigns of the SeaChill aquarium chiller up to date. New changes include an increase in cooling efficiency and improved usability, functionality and durability.
Efficient Cooling Technology

Internationally-recognized high-end compressors and titanium coaxial heat exchangers provide high performance, low energy consumption and low noise levels.
Digital Thermostat

Intuitive controller with accurate temperature detection from 32 to 95 ° F. Closed loop temperature control system with extremely tight differential or 1 ° F. Displays in ° F or ° C, and audible alarms for certain situations.
Efficient Design

Solid and durable structure designed to guarantee near perfect protection against corrosion. Rotatable in-set water connections, rotatable exhaust conveyor, and smaller form factor helps facilitate placement or chiller in confined spaces.
Cooling Performance

Ability of the TANK TK-3000 to pull down water temperatures in an 86 ° F room:
Aquarium Size Temp. Attainable Heating Load Net Pull-Down COP *
790 gallons 77 ° F 1.89 watts / gal. 9 ° F chiller 2.8
210 gallons 47 ° F 0.38 watts / gal. 39 ° F chiller 1.4
* Coefficient of Performance (COP) - a numerical value that represents cooling performance from a baseline room temperature of 86 ° F and a typical heat source (aka. Heating Load
Technical Specifications
Recommended Aquarium Size up to 750 gallons
Horsepower 1/2 HP
Maximum Pressure 14.5 psi
Minimum Flow Rate 793 gallons per hour
Maximum Flow Rate 1,057 gallons per hour
In / Out Water Connection 1 "tube diameter
Exchanger titanium
Supply 120V-60Hz
Power Consumption 750 Watts
Gas / Refrigerant R410A
Weight 92.6 lbs. (42.0 kg)
Dimensions 23.62 "x 15.16" x 25.59 "
Shipment
Above € 50,- free delivery in NL & BE

In stock

Ordered before 16:00, shipped today *
Teco chiller TK3000
The Teco chiller TK 3000 aquarium chiller is part of the new TECO product line and is suitable for aquariums up to 3000 liters of water.
Teco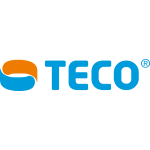 Teco chiller TK3000
9
134
134
1
10
Teco chiller TK3000
Teco chiller TK3000 is great!
- by
Ocean Store
,
Teco chiller TK3000 is a very solid product for your (marine) aquarium
€

1999.99

Available from:

Ocean Store

(Aanbieding loopt tot )

In stock! Order now!

New

iDEAL, PayPal, Bankoverboeking, SEPA, Contant, credit card, Bancontact, MisterCash, Klarna Pay Later

1

Ocean Store
Ocean Store
Ocean Store is a modern webshop with a large selection of reef aquarium equipment, supplements and food for your (marine) aquarium. We excel in reachability, service and speed. Not only in delivery of your ordered goods, but also in the adequate answering of your (marine) aquarium related questions. We are happy to share our passion for reef aquariums with you!
Open: Available Monday / Friday 9:00-20:00
Phone: +31(0)78-6456669
€ 0.99 - € 2999.99
EUR
479190
Aventurijn 254
,
3316LB
Dordrecht
,
ZH
,
Netherlands