Deltec SC1456 + controller
Deltec Sc 1465 is one of the newest generation of protein skimmer from Deltec. For aquariums from 800 to 1000 liters
Deltec Sc 1456 New With Performance Control
This is the latest generation of Deltec protein skimmer. The foamer is equipped with the newest 24V DC pump, this has a number of advantages, they are very quiet and use half the current compared to a magnetic pump. The pump can also be adjusted in capacity, making it very easy to adjust the foamer.
Deltec SC1456 specifications
This is an internal version, with a new generation DC pump,
The protein skimmer has a diameter of 145 mm and a total height of 550 mm.
Produces between 100 and 1300 liters per hour pump is adjustable.
Consumes 17 watts.
The bottom plate is 255mm X 150mm.
For aquariums from 800 to 1000 liters
The inlet is 25mm and the outlet is 40mm
Produces 600 liters of air in the hour.
There is a damper on the air intake.
Millimeter adjustment for the foam height.
Better plastic used for cleaning.
Deltec is a company that has been producing Protein Skimmers for more than 25 years, and this successfully. The foams are made by hand and will last for years. The Deltec pumps have a specially loaded needle wheel, which is able to produce very fine air bubbles, Deltec also has a patent on this needle wheel. After two years of development, Deltec has now launched a new series of foams. With a self-developed pump that is extremely quiet and specially developed to produce a lot of air with low power consumption. With this, Deltec has set a new standard in the market in the field of efficiency.
To obtain a good comparison with other foams, Deltec has put a new term on the market. The ETA Ratio [energy to air ratio] translated into Dutch means the flow-to-air ratio. The new foams have an ETA Ratio of 60 to one, which means that at 25 watts the foamer produces 1500ltr of air per hour, compare this with the old model the converted Eheim. It consumed 36 watts and supplied 600 liters of air. This is a huge improvement.
The foamer is constructed in such a way that it is impossible not to let water that has already passed through the pump again. Only the polluted water is sucked in. This is due to the patented double chamber technology. This has given the foamer 40% more capacity and has also become a lot lower compared to its predecessors. Because the foamer draws in extremely much air, there is also immediate results.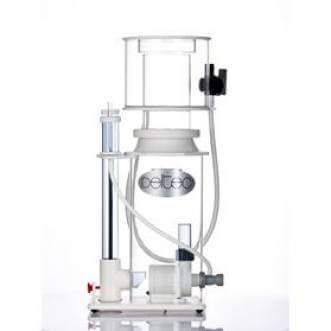 Shipment
Above € 50,- free delivery in NL & BE

In stock

Ordered before 16:00, shipped today *
Deltec SC1456 protein skimmer + controller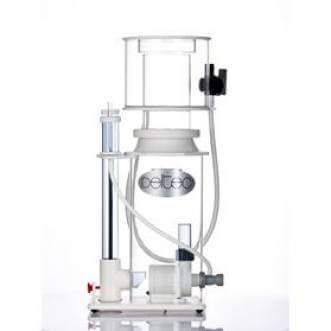 Deltec Sc 1465 is one of the newest generation of protein skimmer from Deltec. For aquariums from 800 to 1000 liters
Deltec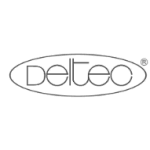 Deltec SC1456 protein skimmer + controller
9.7
175
175
1
10
Deltec SC1456 protein skimmer + controller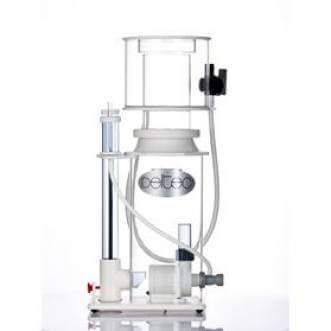 Deltec SC1456 protein skimmer + controller is great!
- by
Ocean Store
,
Deltec SC1456 protein skimmer + controller is a very solid product for your (marine) aquarium
€

269.99

Available from:

Ocean Store

(Aanbieding loopt tot )

In stock! Order now!

New

iDEAL, PayPal, Bankoverboeking, SEPA, Contant, credit card, Bancontact, MisterCash, Klarna Pay Later

1

Ocean Store
Ocean Store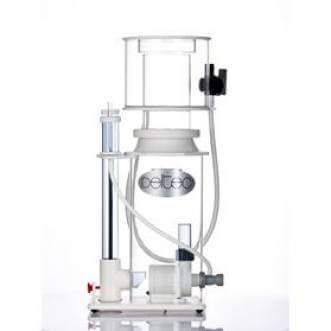 Ocean Store is a modern webshop with a large selection of reef aquarium equipment, supplements and food for your (marine) aquarium. We excel in reachability, service and speed. Not only in delivery of your ordered goods, but also in the adequate answering of your (marine) aquarium related questions. We are happy to share our passion for reef aquariums with you!
Open: Available Monday / Friday 9:00-20:00
Phone: +31(0)78-6456669
€ 0.99 - € 2999.99
EUR
479190
Aventurijn 254
,
3316LB
Dordrecht
,
ZH
,
Netherlands
Add to cart

Deltec SC1456 protein skimmer + controller

Deltec Sc 1465 is one of the newest generation of protein skimmer from Deltec. For aquariums from 800 to 1000 liters